Happy New Year! I hope you all had an amazing holiday season. As you may already know,
Pantone declared the "it" color of 2013 is emerald
. I'm already in love with it!
According to their website,
"The PANTONE® name is known worldwide as the standard language for color communication from designer to manufacturer to retailer to customer."
So how can you add this vibrant color to
your life this year?
Luckily, this hue coordinates well with a wide range of colors, so chances are it will fit into your existing home decor effortlessly. For tips, follow the link for my previous article on
Decorating with Color
.
Here, I decided to use shades of emerald, green and blue to create pops of color in an otherwise neutral room. Fickle are we? No problem, the majority of these pieces can be easily swapped out if the color no longer makes you swoon or Pantone announces their next color selection.
Items used in above design:
Serpentine Rug in emerald green by
poshtots
Bubble Wall Clock by
dwell
via Houzz by Rikki Snyder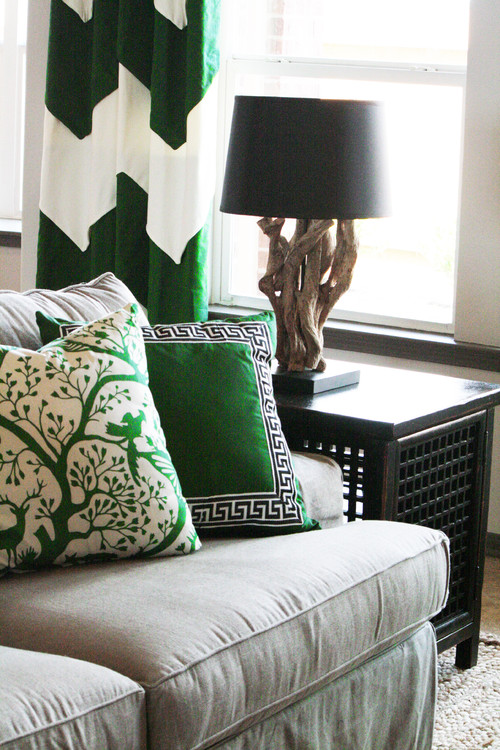 Entertaining? Stay on trend in this realm too with these fabulous tablescapes.
Live Beautifully Tip:
As you set out to tackle all of the resolutions you've created for the upcoming year, don't forget all of the blessings of the previous. As they say, you only live once, so why not spend as much time as possible cherishing the things that make your life worth every minute.